Galaxy 7s Keep Lighting Up
So you got that shiny new Galaxy 7 and the Koreans want it back, they "recall" it or what, just because some smartass used it to lite his campfire? No way you are willing to return the phone? Of course not. You know better than that.

Or maybe you know much better than that, have a tiny bit of responsibility built into your system, and do not want to risk the safety of yourself and others around you. Still part of the Galaxy 7 owners in the US did just the previous, and the company's now trying to get them think it over. Verizon mobile operator went as far as planning to divert calls made via these phones so they reach its staff, they told Fortune magazine. The Galaxy 7 phones overheat and sometimes burst into flames, by the way.

https://www.youtube.com/watch?v=HQQOiilJwJ0

Samsung is expected to reveal the cause of the problem on 23rd January. The tech giant recalled the phones from the market and canceled further production in last October, US operators had blocked the Note 7s from being able to recharge and connect to their networks. Verizon said that thousands (!!) of its customers had still not returned the devices, they must somehow get hem to bypass the preventive security steps detailed above, the BBC reports.

https://www.youtube.com/watch?v=_Cd2WIxKRDk

"The recalled Note 7s pose a safety risk to our customers and those around them," the company representative told. Verizon will allow 911 calls, but all other calls would be redirected to its employees, who would demand the return of the handsets. "Customers who refused might be billed the full retail cost of the device".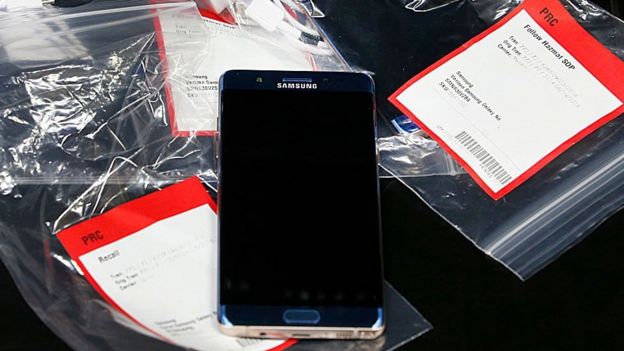 "This is all about liability, people may be willing to accept the risk now, but that could change if they experience a catastrophic incident like it burns down their house or seriously injures someone. Samsung and the operators have no option but to put whatever measures in place they can to try and retrieve all the remaining devices," said Ben Wood from the CCS Insight tech consultancy.